Entertainment News
Vikram Vedha: Makers of 'Vikram Vedha' break silence, rumors of Hrithik Roshan's demand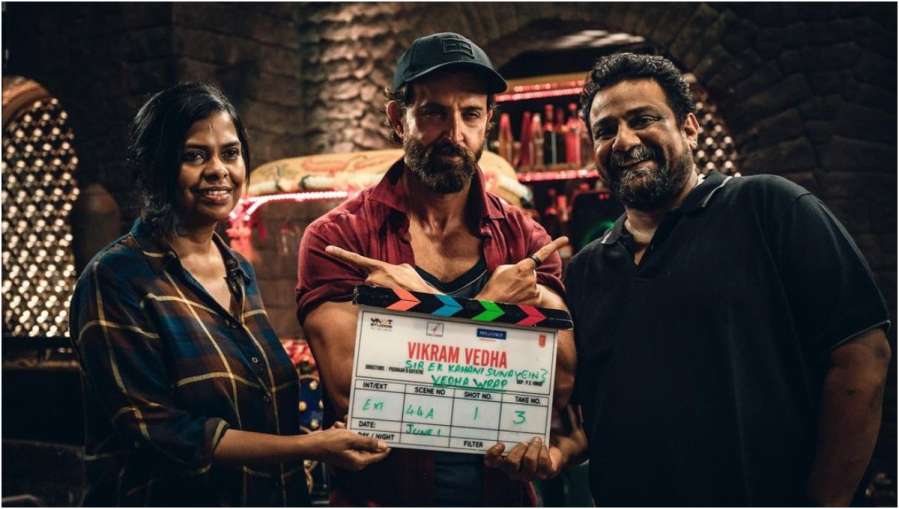 Highlights
Makers of 'Vikram Vedha' clarified on media reports
Breaking silence on the news related to Hrithik Roshan's demand
Vikram VedhaBollywood's Greek God Hrithik Roshan will soon be seen again on screen with the film 'Vikram Vedha'. Along with Hrithik Roshan, Saif Ali Khan and Radhika Apte are also going to be seen in important roles in this film. The film has been in the limelight for quite some time now. Actually, many types of news have come to the fore regarding the budget of the film and its shooting location. It has been told in a report that Hrithik Roshan had put a demand in front of the makers. Due to which the budget of the film doubled.
However, now the statement of the makers has come out on all these news. Sharing a post on social media, the makers of the film have termed these reports as mere rumours. The makers wrote on social media, "We are seeing a lot of misleading and completely baseless news regarding the shooting locations of Vikram Vedha. We would like to make it very clear that Vikram Vedha has been shot extensively in India, including Lucknow. A portion of the film was shot in the United Arab Emirates in October–November 2021 as it was the only location that provided the infrastructure for Bio-Bubble to accommodate a crew of such scale, with It only allows the construction of the sets in the studio in the first months of shooting. We decided to do so out of health and protocol concerns. It is very wrong and untrue to distort these facts."
Based on the Indian folk tale 'Vikram Aur Betaal', 'Vikram Vedha' is a classic action crime thriller that tells the story of a tough police officer who sets out to find and apprehend a dangerous gangster. The film is undoubtedly one of the most awaited films as it is a high-octane action film after two decades for which two superstars have collaborated together.
The shooting of 'Vikram Vedha' started in October 2021. Presently the post-production work of the film is now in full swing and "Vikram Vedha" is all set for a massive release worldwide on September 30, 2022.
also read
Femina Miss India 2022: Sini Shetty of Karnataka won the title of 'Miss India World 2022'
Saif Ali Khan was seen kissing Kareena Kapoor, the actress shared pictures
Mahhi Vij: Jai Bhanushali and Mahi Vij's cook were arrested by the police, threatened to kill them
Anupama Spoiler: Pakhi is getting caught in the conspiracy of more, questions are raised on the relationship between Anupama and Vanraj!




Source link