Entertainment News
strong actor of Shefali Shah Delhi Crime 2 Durgesh Kumar died by heart attack / Shocking! Heart attack took the life of another actor, Shefali Shah played a strong role in Delhi Crime 2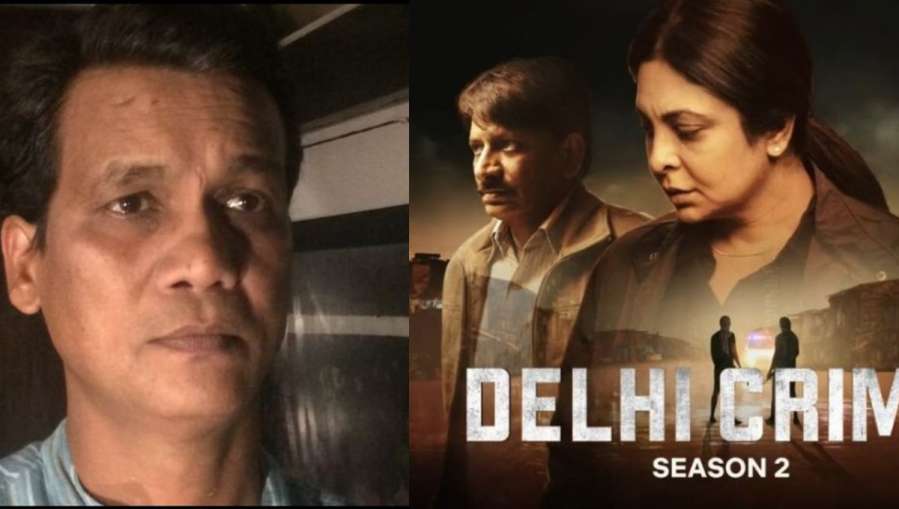 Delhi Crime 2: These days bad news is continuously coming out from the entertainment world. Recently, TV actor Dipen Shah passed away. Then comedian Raju Srivastava suffered a heart attack, he still could not regain consciousness. At the same time, once again sad news has come out from the entertainment world. Actor Durgesh Kumar, who appeared in the webseries 'Delhi Crime 2' with Shefali Shah, has passed away. The friend of this actor, who left the world in oblivion, has given information about his death.
Coma and then death after heart attack
Let us tell you that these days, actor Durgesh Kumar was seen in the discussed series 'Delhi Crime 2'. He has passed away recently. His friend has told on social media that he had a heart attack last month, after which he went into a coma and then he passed away.
Actor's friend gave information
Durgesh Kumar's friend and actor Sandeep Yadav has given this sad information on Facebook. Sandeep has expressed his condolence by writing a post on Facebook on 19 September. He wrote, 'Goodbye my friend Durgesh Kumar. Our friend Durgesh Kumar (passed out from NSD), a wonderful actor, settled man, easy going, humble and very emotional, passed away today. Recently, when I saw Delhi Crime 2, Durgesh was in that series, thought I would call but stayed. A few days ago he also went to visit Mumbai, today Anamika told that he was also going to shift to Mumbai. It was learned that a month ago he had suffered a heart attack in Delhi, was admitted to the hospital by friends, slowly his health deteriorated, he went into a coma, the body had stopped responding and today he breathed his last.
the actor was lonely
Describing Durgesh in this post, Sandeep further wrote, 'He was alone a lot, I know this, many people know about him….Loneliness must have been a problem for him. Why is this a heart attack coming at a young age. Both of us were students in the back stage workshop (Light, Costume, Makeup) organized in Lucknow in 2003 or 2004 under the joint aegis of NSD and Sangeet Natak Akademi, while friendship happened with them. What should I say now.. May God give you peace, give you a better world where there is no dearth of people who love you, you can live the world you used to think friend.'
Anupamaa: Kinjal has taken such a big decision, Anupama and Rakhi are going to cheat Dave too
Jacqueline Fernandez hid Sukesh's black deeds knowingly? EOW inquired for 7 hours
Taarak Mehta Ka Ooltah Chashmah: The person asked Babita ji the price of one night, the actress gave a befitting reply




Source link