Entertainment News
Sai aka Ayesha Singh to quit 'Gum Hai Kiske Pyaar Mein'? this is the reason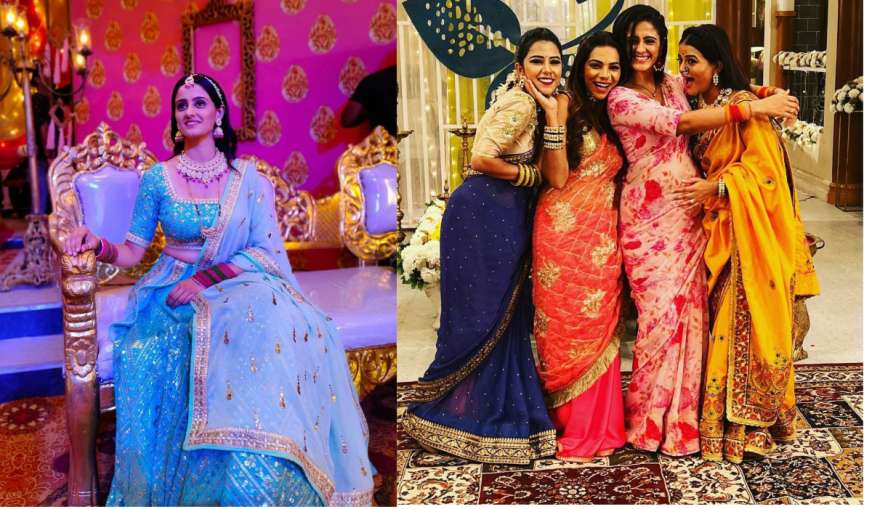 The TV serial 'Gum Hai Kisi Ke Pyaar Mein' is running at the top of the list of superhit shows on TV these days. The show is getting a lot of love from the audience. Actress Ayesha Singh, who played the lead role of Sai in this serial, has also gained a lot of popularity in a short time due to her excellent acting. He has been liked in the character of Sai so much that people often call him by the name Sai. In the serial 'Gum Hai Kisi Ke Pyaar Mein', Sai is soon going to become a mother through surrogacy but in the meantime all her dreams are getting shattered due to Pakhi.
Challenging to play mother's role
Ayesha talked to the media about her character in the serial. She has called it challenging to play the role of mother on TV screen. It is often seen that TV actresses do not want to play the role of mother on screen at a young age. Ayesha has very different views on this and she sees everything as a challenge. The actress has said in her recent interview, 'As an artist, I am ready to play any kind of character. Even though I am young, but if the script demands, then I have no problem in playing the role of a mother. I think these turning points in life teach a lot. It is quite challenging. If I like the challenge of leaving my show, then the question of leaving the show does not arise.
Ayesha is scared of being typecast
Although many top TV actresses have played the role of mother on screen at a young age. But most actresses try to avoid it. That's why Ayesha is also a little worried about this role. The fear of being typecast remains in the mind of all actresses but Ayesha is ready to be a mother on screen. The role of Sai is quite different and strong for Ayesha.
TV actress Nidhi Shah plays the character of Kinjal Shah in the serial Anupama. Recently, there was news about her that she does not want to play the role of mother on screen and because of this she wants to leave the show. However, the producers tried their best to stop him and with this Nidhi Shah decided to stay on the show. Recently, Nidhi Shah told that earlier she was feeling uncomfortable but now she is ready for it as the audience likes her as Kinjal.
also read,
Khatron Ke Khiladi Season 12: Girls stunned boys with this look, the first episode was entertaining
Mahhi Vij: Jai Bhanushali and Mahi Vij's cook were arrested by the police, threatened to kill them
Anupama Spoiler: Pakhi is getting caught in the conspiracy of more, questions are raised on the relationship between Anupama and Vanraj!
Kapil Sharma accused of not fulfilling contract, case filed against comedian




Source link