Entertainment News
Ranveer Singh nude photos controversy FIR registered against actor Ranveer Singh for hurting sentiments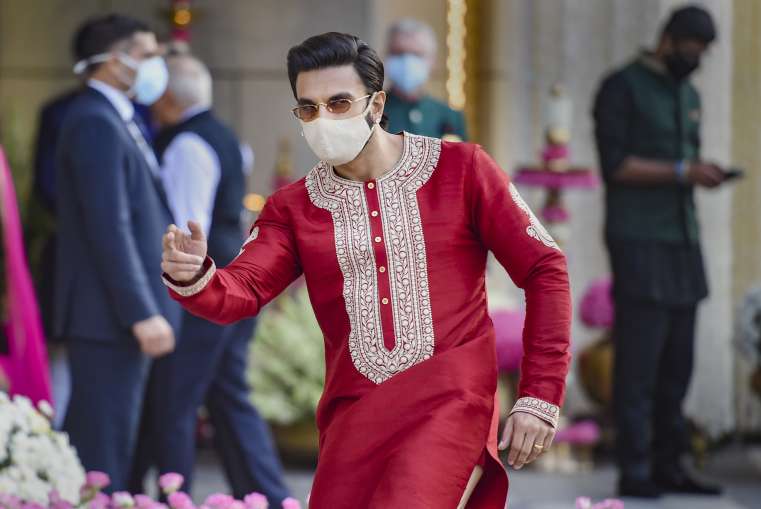 Highlights
Photos from Ranveer's photoshoot for Paper magazine were posted online on July 21
Social media split on Ranveer Singh's nude photoshoot
Ranveer Singh nude photos controversy: Ranveer Singh posed nude for a magazine and shared the pictures online. After which many people accused the actor of hurting sentiments and filed a complaint with the police, today the police has registered an FIR. A case has been registered against the actor under sections 292,293,297 of the IPC and the IT Act.
Merry Christmas: Katrina Kaif with Vijay Sethupathi in the preparations for the film 'Merry Christmas', special photos of the share
Ranveer Singh nude photos controversy latest update
Apart from Chembur police station, two more complainants have filed a complaint and a legal notice has been sent to Ranveer Singh. A case has been registered against the actor under sections 292,293,297 of IPC and IT Act. The complainant, who filed the case, alleges that seeing the nude pictures of Ranveer, she was traumatized and her feelings were hurt.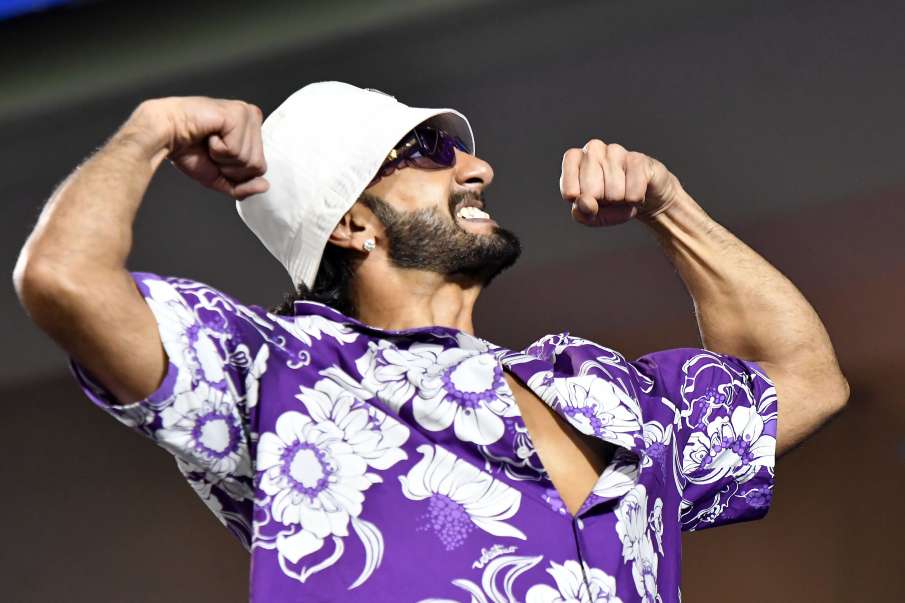 Ranveer Singh nude photos controversy
Sapna Choudhary upset with mother-in-law after marriage? How the fight is narrated, Watch Video
Police complaint against Bollywood actor
Mumbai Police on Monday filed two applications seeking registration of an FIR against Bollywood actor Ranveer Singh for "hurting sentiments of women" through nude pictures on social media. Separate complaint applications were submitted at the Chembur police station by an office-bearer of a non-governmental organization (NGO) based in an east Mumbai suburb and a woman lawyer. They demanded registration of a case against the actor under various sections of the Information Technology Act and the Indian Penal Code.
Ranveer Singh created panic on the internet with his nude pictures
Pictures from Ranveer's photoshoot for Paper magazine were posted online on July 21. In the pictures, Ranveer is seen wearing no clothes.
Ranveer Singh movies
On the work front, Ranveer was recently seen in Netflix's interactive special 'Ranveer Vs Wild with Bear Grylls', which received a good response from netizens across the world. On the film front, Ranveer will next be seen in Rohit Shetty's next directorial venture 'Circus', while he will also be seen in 'Rocky Ronnie Ki Love Story' opposite Alia.
DArlings Trailer Launch: Alia Bhatt wore loose-fitting clothes during pregnancy, fans compared plastic bags
Latest Bollywood News




Source link