Entertainment News
Rakhi Sawant ex-husband Ritesh broke the silence, said – was blowing my money for 3 years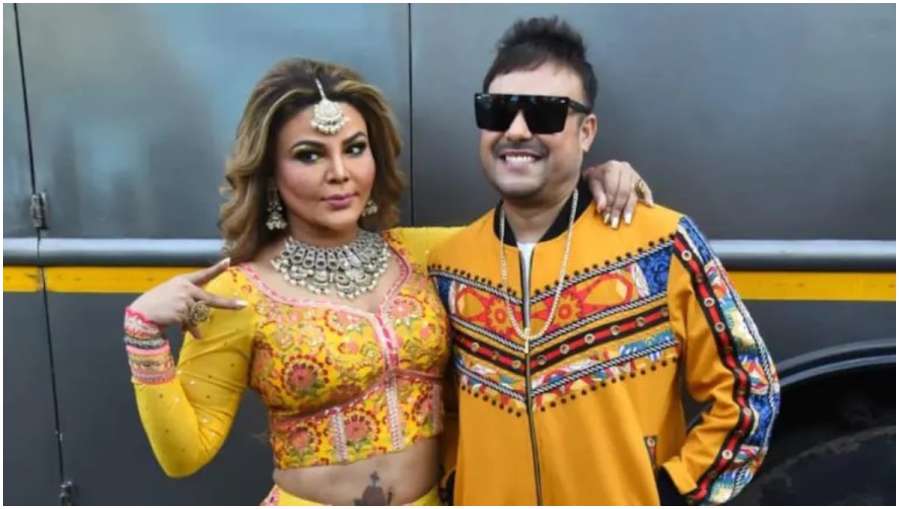 Highlights
Ex-husband Ritesh breaks silence on Rakhi Sawant's statements
Ritesh accuses Rakhi of blowing crores of rupees
Rakhi Sawant Bollywood's drama queen Rakhi Sawant is often surrounded by controversies regarding her personal life. Rakhi has been in constant discussion for the past several days. Recently, the actress made many serious allegations against her ex-husband Ritesh. Even a police complaint was filed against him.
At the same time, now Rakhi's ex-husband husband Ritesh has now given a befitting reply to Rakhi. Accusing Rakhi, she has said that now she has wasted crores of rupees of her. Actually, Rakhi had accused Ritesh of hacking Facebook, Gmail account and Instagram. Along with this, she was also seen crying bitterly in front of the media. At the same time, Rakhi's ex-husband Ritesh has given his reaction on this matter.
Ritesh spoke in an interview and said – She was using me for three years. was taking away my money. I spent crores of rupees. Now I have stopped spending so I am making such allegations. Apart from this, he also said that he will give a legal answer to Rakhi. Not only this, Ritesh told that – Rakhi Sawant neither had any car nor did she have any belongings in her house. Whatever items are in his house, I have bought him. He is very shameless.
At the same time, when Rakhi came to know about this interview of Ritesh, she also did not sit silent and replied saying – he is lying. The jewelery she gave me was fake. When I needed money for my mother's treatment, I went to sell jewellery. But the goldsmith there started laughing at me and said that this is not real gold. I still have that jewellery. Gold water has been applied to the silver jewellery. Yes, he gave me the car but when he asked for it back, I gave it because my boyfriend Adil has gifted me a new car.
Now only time will tell which new twist comes in this dispute of Rakhi and Ritesh. Because Rakhi Sawant and Ritesh's relationship was in controversies from the beginning, because Ritesh was already married. Rakhi Sawant suddenly announced her marriage in the year 2020 by sharing some pictures.
Also read –
Shraddha Kapoor's brother Siddhant Kapoor has been arrested by the police, accused of taking drugs
Samrat Prithviraj: 'Samrat Prithviraj' flopped at the box office, now it will be released on OTT ahead of time!
Jug Jug Jeeyo: The new song 'Dupatta' from 'Jug Jug Jio' got trolled on social media, users said – where is the dupatta?




Source link