Entertainment News
Raju Srivastava Death: Auto driver turned comedy king, know everything from Raju Srivastava struggle to real name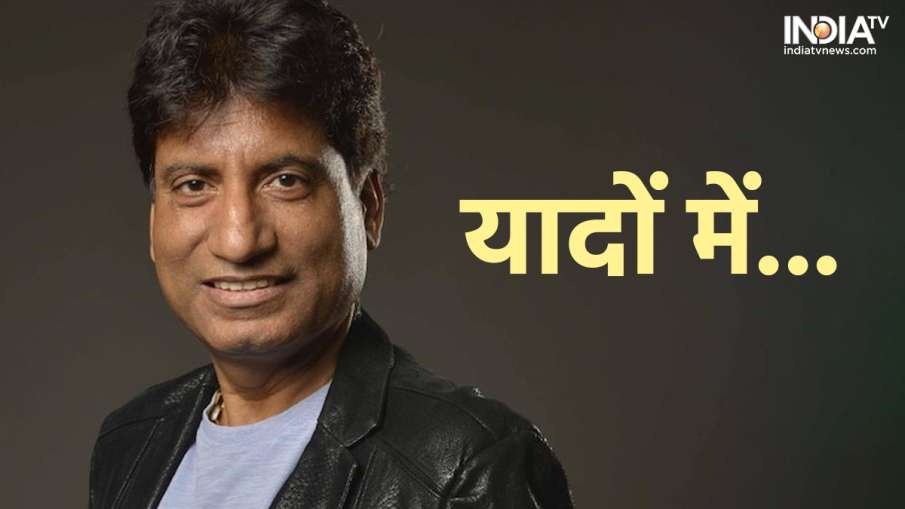 Highlights
Became Raju from Satya Prakash Srivastava
Auto driven to survive
worked in many films
Raju Srivastava Death: The entire nation is shocked by the news of the demise of comedian and actor Raju Srivastava. From the entertainment world to the political corridors, there has been silence due to the departure of Raju Srivastava. Raju Srivastava has passed away at the age of 58. The comedian breathed his last at the All India Institute of Medical Sciences (AIIMS) in New Delhi. Raju was admitted to AIIMS on August 10 after suffering a heart attack. Today Raju Srivastava is no more with us but do you know that he has struggled a lot to bring a smile on your faces. He also made a living by driving an auto before getting the status of a famous comedian. Let's know some unheard things about him…
Became Raju from Satya Prakash Srivastava
Actually, many years ago in a gathering, a young boy Satyaprakash requested to make people laugh. The 'Uncle', who made the announcement after accepting his request, said that now 'Raju' is coming to tell a few jokes. Just what was it, after that day, Satya Prakash's name became Raju Srivastava on the stretch. Satyaprakash Srivastava, son of Rameshchandra Srivastava, a resident of Kidwai Nagar, Kanpur, probably did not know that one day he would become a star by this name.
Auto driven to survive
Johnny Lever was the master of comedy in the era when Raju reached Mumbai to fulfill his dreams. Due to the popularity of Johnny Lever, it was very difficult to get the role of someone new. In the beginning, work was not available and there was financial constraint. Raju drove an auto to meet the expenses. Raju had told in an interview that he used to tell jokes to the people traveling in the auto. In return, they used to get a tip along with the rent. One such day a customer sitting in one of his autos informed him about standup comedy. After which he started giving comic performances on stage, although it took him a long time to get the first show. Raju had told in an interview, "At that time I used to get 50 rupees as fees. In the days of Struggle, I used to go to birthday parties and do comedy for 50 rupees too."
These shows made a star
Even though Raju's career had started almost 15 years before 'Laughter Challenge'. But this show changed the fate of Raju and he got all that any artist dreams of. After making his mark with 'The Great Indian Laughter Challenge', Raju continued to appear in comedy shows like 'Bigg Boss', 'Laugh India Laugh', 'Comedy Nights with Kapil', 'Gangs of Hansipur'.
worked in many films
Talking about the film career, Raju Srivastava worked as an extra in the film 'Tezaab' in the year 1988. Then in the year 1989, he appeared in the role of a truck cleaner in Salman's film Maine Pyaar Kiya. Then in the year 1993, he was seen in the film 'Baazigar'. In which he appeared as a student of Shilpa Shetty's college itself. After that this cycle continued continuously. Raju Srivastava may not be in this world, but his memories will always beat in the hearts of his fans. Raju's jokes will make him laugh whenever someone is sad.
Raju Srivastava Dies: It took so many years to find his love for 'Gajodhar Bhaiya', today he left behind his entire family
Raju Srivastava Death: Before becoming a comedian, Gajodhar Bhaiya did films with these actors including Salman-Shahrukh




Source link