Entertainment News
Priyanka Chopra on Sushmita Sen: Miss World came out in support of Miss Universe, know what Priyanka said about Sushmita Sen-Lalit Modi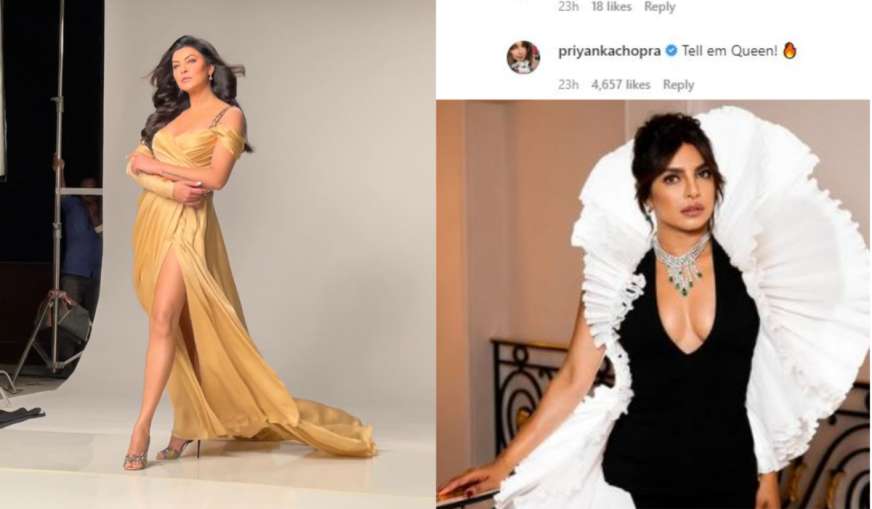 Sushmita Sen is making a lot of headlines these days. Recently, businessman Lalit Modi had revealed his relationship with Sushmita Sen. Since then, Sushmita Sen has been in discussion about her relationship with businessman Lalit Modi. Businessman Lalit Modi is almost 10 years older than Sushmita Sen, due to which he is being trolled a lot. Different types of memes also started being made on the relationship of both. Users do not know through comments what are they saying to the actress. One of the users even gave the tag of Gold Digger to Sushmita.
Priyanka supported Sushmita
Let us tell you that on Sunday, Sushmita Sen organized a class of those who called him 'Gold Digger'. At the same time, Sushmita has shared a post on social media. Sushmita has got Priyanka Chopra's support on this post. Also many Bollywood celebs have come in his support. Priyanka has supported Sushmita by commenting on her post. Priyanka Chopra wrote on Sushmita's post – Tell em Queen. Also posted fire emoji. On the other hand, Shilpa Shetty has commented my star Sush Love You.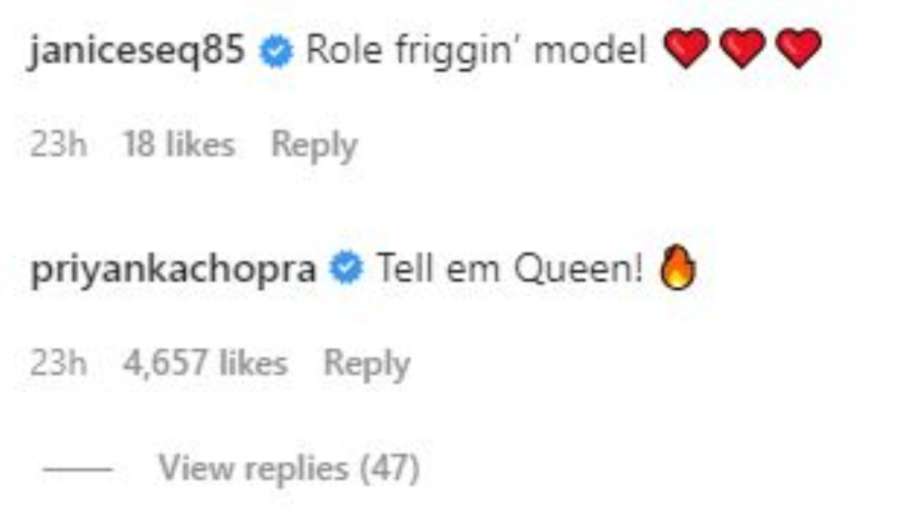 Priyanka supports Sushmita by commenting on her post
Bhumi Pednekar Birthday: Bhumi Pednekar, who plays non-glamorous roles in films, is very glamorous in real life
Posted by Sushmita…
Sharing a picture on her Instagram account, Sushmita Sen has written a long note. In its caption, Sushmita has written that- "For the past few days, my name is being tossed a lot on social media by calling gold digger wealth greedy. I am being heavily criticized. But I don't care for these critics at all. I have the ability to judge diamonds, not gold. In such a situation, calling gold digger through some intellectuals clearly shows their lower mentality. Apart from these insignificant people, I have full support of my well wishers and family members. Because I am like the sun which will shine forever for its existence and conscience.
Lalit Modi had announced
IPL's first chairman Lalit Modi and famous actress Sushmita Sen are dating each other. Lalit Modi made the announcement by tweeting. He wrote that I have returned to London after touring around the world including Maldives with my family. Let me also tell that the beginning of a new life with 'Better Half' Sushmita Sen has been wonderful. Since then the news of his marriage to Sushmita Sen started flying, after which he told that I am only dating now. One day marriage will also happen.
Priyanka Chopra Birthday: Priyanka Chopra became a victim of apartheid in childhood, emerged as Miss World, played in Bollywood and Hollywood




Source link