Entertainment News
Pooja Hegde complains about indigo airline staff for their rude behavior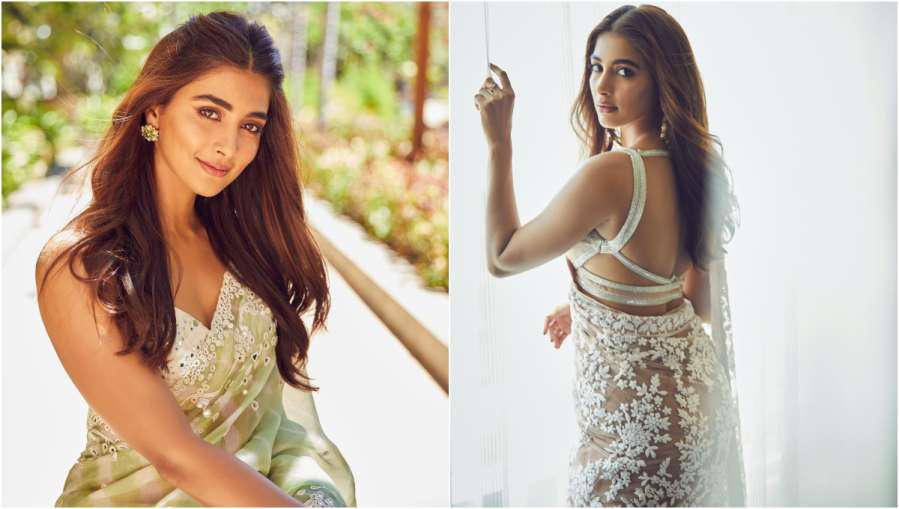 Highlights
Pooja Hegde's anger erupts over Indigo employee
Pooja Hegde vents her anger through tweet
Indigo employee misbehaved with actress
Misbehave with Pooja Hegde After the South industry, Pooja Hegde is slowly setting her feet in Bollywood as well. The actress is very active on social media and keeps sharing her pictures and videos with her fans. Meanwhile, Pooja Hegde is constantly in the headlines. Actually, the actress has complained against an employee of Indigo Company through a tweet.
While disclosing the whole matter, Pooja Hegde herself said that an employee misbehaved with her on the flight. Expressing his displeasure in a tweet, he has narrated the ordeal on Twitter, after which the airline company has also apologized to him.
Tagging Indigo airline in her tweet, Pooja wrote – 'I am deeply saddened by how Vipul Nakshe, a staff member of IndiGo, misbehaved with us on a flight to Mumbai. Spoke to us in an arrogant, ignorant and threatening tone without any reason. I don't normally tweet like this, but it was really horrifying.
As soon as the actress tweeted, on Pooja's tweet, the airline apologized to her for the entire matter and inconvenience. The airline said, "Ms. Hegde, thank you for taking the time to speak with us. We sincerely apologize for the inconvenience caused to you, would like to assure you that we are looking into the matter of course to ensure May there be no recurrence."
Accepting the airline's apology, Pooja tweeted, "Thank you for apologizing for his behavior, but to be honest, first the apology should go to my costume assistant whom he discriminated against and lastly to us." "
Input – IANS
Also read –
Big disclosure on threatening letter to Salman Khan – 'The letter was written by Lawrence Bishnoi gang'
Samrat Prithviraj Box Office Day 7: 'Emperor Prithviraj' got its power in the first week itself, many shows were canceled
Govinda replied on Krushna Abhishek's apology, said- you have become a big man…




Source link