Entertainment News
Pandit Shiv Kumar Sharma Death: Famous santoor player Shivkumar Sharma died of a heart attack, many celebrities including the Prime Minister expressed grief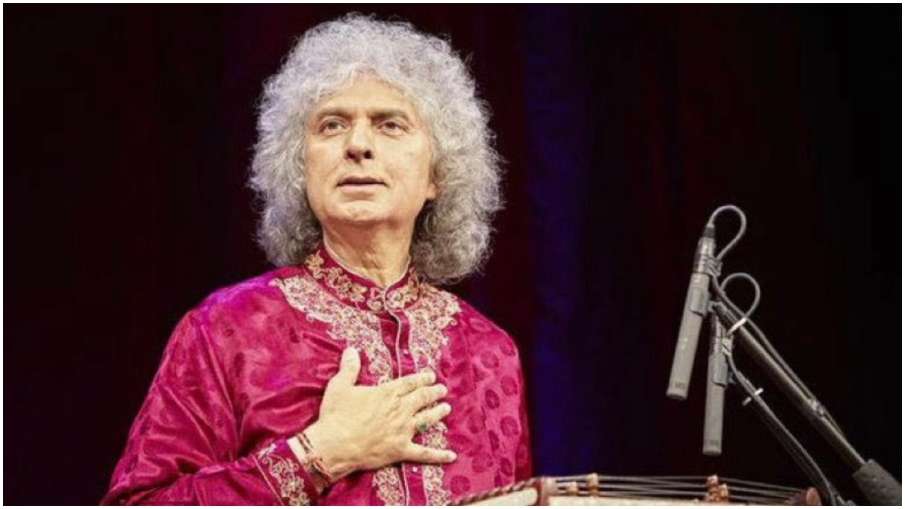 Pandit Shiv Kumar Sharma Death: Music composer Pandit Shiv Kumar Sharma, who gave Santoor worldwide recognition, died of a heart attack on Tuesday morning. Sharma was 84 years old. He was one of the renowned classical musicians of India who also composed music for films. His secretary Dinesh told PTI that Sharma died between 8.30 am and 8.30 am at his Pali Hill residence in Mumbai.
Next week he was to present a program in Bhopal. He was also suffering from kidney problems. A family source of Sharma told PTI, "He suffered a heart attack in the morning. He was fine and he was to have a program in Bhopal next week. He had regular dialysis, yet he continued to do regular work.
He is survived by wife Manorama and sons Rahul and Rohit.
Prime Minister Narendra Modi and others paid tribute on Sharma's death. PM Modi said, "Our cultural world has suffered a loss due to the demise of Pandit Shivkumar Sharma ji. He popularized the santoor globally. His music will continue to inspire generations to come. I remember the conversation I had with him. My condolences to his family and fans. om Shanti."
India TV's Editor-in-Chief Rajat Sharma has also expressed deep grief over the demise of Pandit Shiv Kurar Sharma. He wrote on Twitter, "The music world is at a great loss due to the demise of the great music composer, renowned santoor maestro Pandit Shivkumar Sharma. Pandit ji was the epitome of sweetness both in nature and in music. I got a lot of love from him. He will always remain in our memories."
Padma Vibhushan awardee Sharma was born in Jammu in 1938. It is believed that he was the first musician to spread the tunes of Indian classical music on the santoor. Santoor is a folk instrument from Jammu and Kashmir. Sharma's pairing with the flute player Pandit Hari Prasad Chaurasia was named 'Shiva-Hari'. The duo composed music for several films like "Silsila", "Lamhe" and "Chandni", which were well received by the people. Shivkumar's son Rahul Sharma is also a santoor player.
Condoling Sharma's death, noted sarod player Amjad Ali Khan tweeted, "An era has come to an end with the passing away of Pandit Shiv Kumar Sharma ji. He was a master of santoor playing and his contribution is incomparable. It is a personal loss for me and I will always miss him dearly. May God rest his soul in peace. His music will live on forever. om Shanti."
West Bengal Chief Minister Mamata Banerjee tweeted, "Saddened to learn about the demise of Pandit Shivkumar Sharma, an eminent santoor player and Indian music composer of international standard. His passing is a loss to the cultural world. my deepest condolences."
Ghazal singer Pankaj Udhas, music composer Salim Merchant and actress Shabana Azmi also condoled Sharma's death. Shivkumar Sharma was awarded the Sangeet Natak Akademi Award in 1986, the Padma Shri in 1991 and the Padma Vibhushan in 2001.




Source link