Entertainment News
Not only Kaali, PK To Brahmastra these films are also accused of insulting the Hindu God / 'Kaali'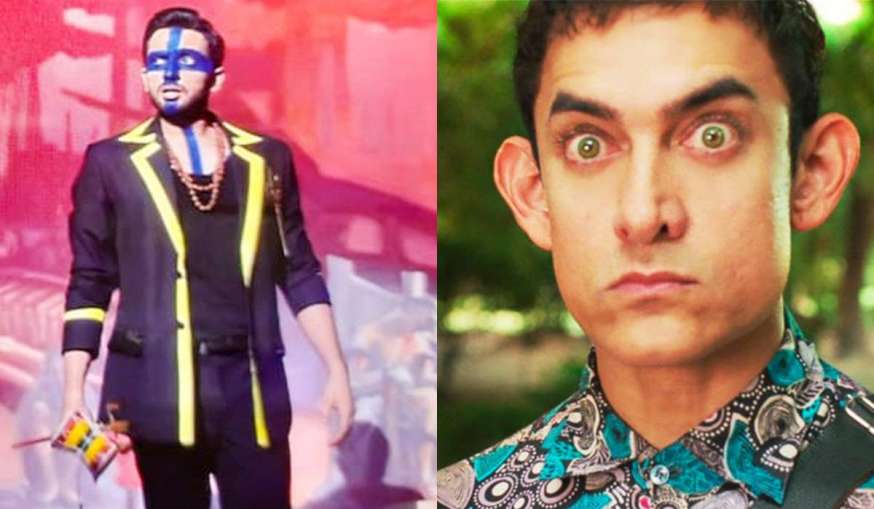 Highlights
Controversy over the film's poster
Mother Kali was insulted
Film Kaali Poster Controversy: People's displeasure is pouring in as soon as the poster of a film comes out. In this poster, an actress is shown smoking a cigarette in the getup of the Hindu goddess Maa Kali. A case has been registered against the director of the film Leena Manimekalai. But let us tell you that this is not the first time that Hindu-Goddesses have been shown in this way in a film. Even before this, many films have been accused of insulting Hindu deities.
Movie- PK
In the year 2014, Aamir Khan's film 'PK' featured a character as Lord Shiva. He runs to the restroom scared of aliens. After watching this scene, the film was heavily criticized. Many people also boycotted Aamir's film.
Web Series- Tandav
There was also a scene in the webseries 'Tandav', which was to be released in the year 2021, which hurt the sentiments of the people. Actor Zeeshan Ayyub is seen as Lord Shiva during a stage show. The web series features Zeeshan in the role of 'Shiva Shekhar', a student of Vivekananda National University (VNU). In this play he comes on stage with trishul and damaru in his hand, but during this the audience raises slogans of Azadi-Azadi, but Zeeshan Ayub speaks an objectionable word at this place. Along with Zeeshan, the public reprimanded the makers for taking out such words in the form of Lord Shiva.
The matter did not stop even after the social media protests, but the UP government ordered to register a case against those who hurt religious sentiments. Amazon Prime also took big steps regarding this series and made strict rules regarding such controversial content.
Movie- Atrangi Re
Akshay Kumar, Dhanush and Sara Ali Khan's film 'Atrangi Re' was released last year. There were many scenes in this film which were dialogues and scenes insulting the deities and scriptures of Hinduism. In the film, abusive words were spoken about Lord Shiva and Hanuman ji, as well as objectionable interpretation of Ram Charit Manas has also been made. There is a scene from the film which is also shown in the trailer, in which Sara Ali Khan says, 'Hanuman ji's prasad understood, whoever will spread his hand and we will meet?'
Brahmastra
The film starring Amitabh Bachchan, Ranbir Kapoor and Alia Bhatt is scheduled to release on 9 September 2022. As soon as the trailer of the film 'Brahmastra' came out, it got embroiled in controversies. The reason was that Ranbir is seen wearing shoes inside the temple. He is ringing the temple bells wearing shoes. In such a situation, people are also trolling Karan Johar along with Ranbir. There is a demand to boycott the film on social media.
Also read-
Aarya 3: Sushmita Sen will be seen in the role of a powerful don, the third season of 'Aarya' will come soon
There was a ruckus on the song of 'Khuda Hafiz: Chapter 2', the makers apologized for hurting religious sentiments




Source link