Entertainment News
Naseeruddin Shah Birthday: When a friend had attacked Naseeruddin with a knife, this hero saved his life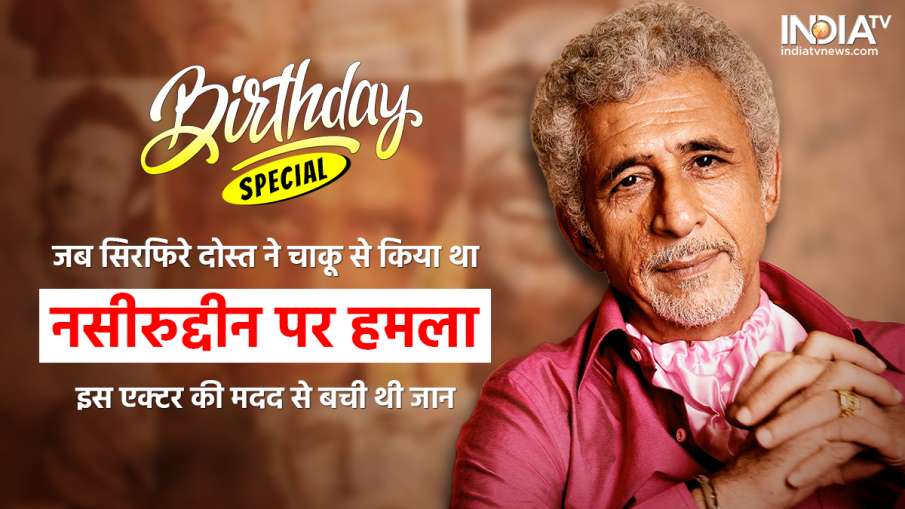 Highlights
Naseeruddin Shah was attacked
Naseer's friend had attacked
Om Puri saved his life
Naseeruddin Shah birthday: Friendship between two big actors is rarely heard in the Bollywood industry. But there are two actors in this industry, whose examples of friendship are given. Yes, we are talking about Bollywood's legendary actors Naseeruddin Shah and Om Puri. Although, now Om Puri is no more in this world, but their friendship is still considered unbreakable. Once Om Puri saved Naseeruddin's life by playing on his own life. Let us tell you when this incident happened and how he saved Naseer's life.
Real Jai and Veeru of Bollywood
The tales of Naseer and Om Puri are very famous in Bollywood. Both the stars were close friends of each other. Their friendship was from college days. Naseeruddin Shah had told in his book 'And Then One Day: A Memoir' in the year 2014 that this college friendship became stronger after setting foot in Bollywood. Referring to an accident that happened to him, he had told how once Om Puri saved his life from a mad friend.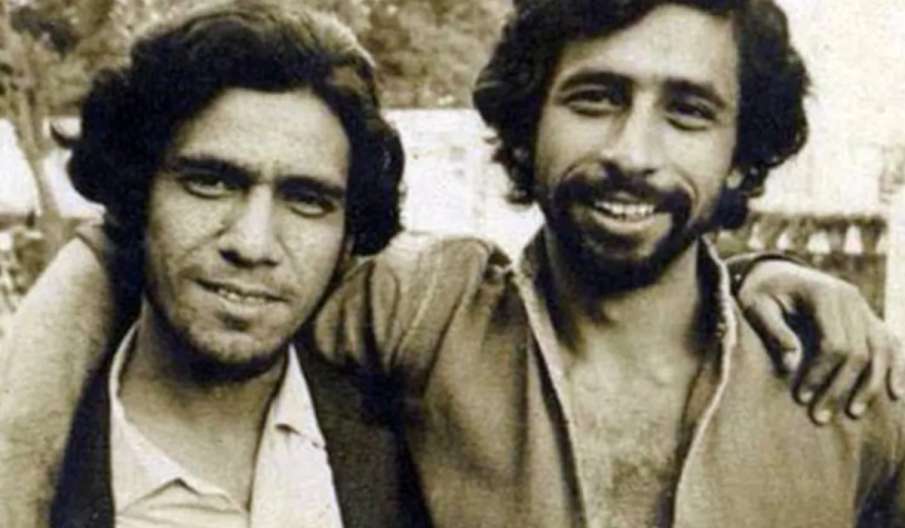 Naseer and Om Puri in their youth
Naseer's friend attacked him fatally
In the year 1977, Bollywood's famous director Shyam Benegal was shooting for the film 'Bhumika'. Smita Patil and Amol Palekar were playing lead roles in this film. Om Puri and Naseeruddin Shah were also in this film with him. One day after the shooting, both of them went to a dhaba to have food. Just then Om Puri saw Naseer's friend Jaspal, fast approaching him. Before Om Puri could understand anything, Jaspal attacked Naseeruddin Shah with a sharp weapon. Before Jaspal's second attack, Om Puri grabbed his hand without delay and did not leave until he released the knife from his hand.
IFFM 2022: Samantha Ruth Prabhu invited from Australia, will attend IFFM 2022 as chief guest
were covered in blood
Naseer was covered in blood due to this sudden attack. After this Om Puri somehow brought them out of the dhaba and informed the police. The police arrested Jaspal after some time and thus Om Puri had saved the life of his friend Naseeruddin Shah by playing on his life. Naseeruddin Shah wrote in his book that he considered Jaspal his best friend, but he was jealous of his success and for this reason he attacked him. Recalling that incident, Naseeruddin wrote that that day Om Puri had taken me to the hospital in a police car, that too without delay. He was my true friend. He could do anything to save my life.
After Salman Khan, Shahnaz Gill got Sanjay Dutt's support, got another big project!
The friendship between the two is from the days of NSD.
Let us tell you, Om Puri and Naseeruddin Shah were friends from the days of National School of Drama (NSD). After completing 4 years of studies in NSD, both these stars went to Pune's (FTII) and studied acting. After this, both of them shifted to Mumbai in 1976.




Source link