Entertainment News
Mahesh Bhatt in support of Sushmita Sen and Lalit Modi recalls her ex-boyfriend Vikram Bhatt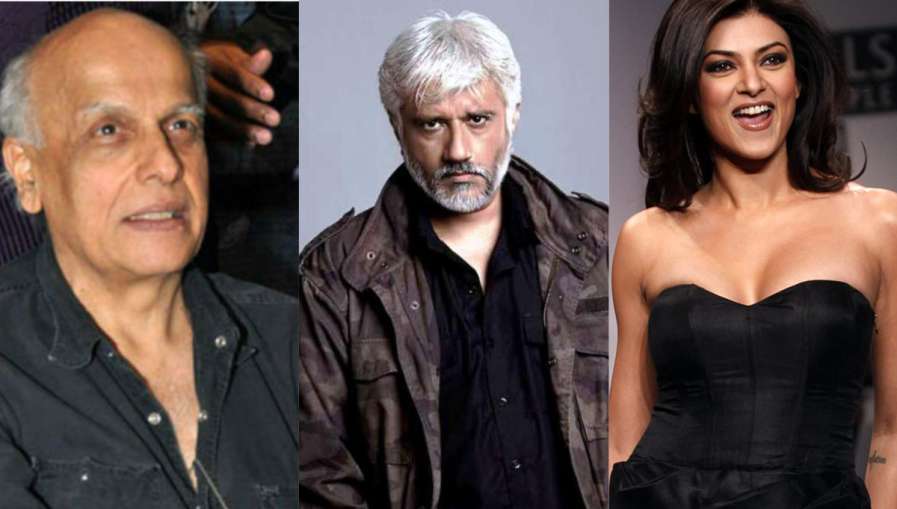 Highlights
Mahesh Bhatt supports Sushmita
Openly praised Sushmita
Remembering the relationship with Vikram Bhatt
Mahesh Bhatt in support of Sushmita Sen: Filmmaker Mahesh Bhatt has openly spoken about the relationship between Sushmita Sen and Lalit Modi. Mahesh Bhatt took a jibe at the trolls who commented on beauty queen-turned-actress Sushmita Sen's relationship with businessman boyfriend Lalit Modi. Along with this, she has also remembered the period when Sushmita was in a relationship with filmmaker Vikram Bhatt.
A lot of praise for Sushmita
Mahesh Bhatt said in a Times of India interview that Sushmita is 'an unusual girl' and he salutes her spirit of 'living life on her own terms'. He said that everyone should have the right to live according to his own will and no one should impose his views on others. Regarding Sushmita, he said, 'She has always been such a person who has listened to her heart'.
Remembering the relationship with Vikram Bhatt
Talking about this, Mahesh Bhatt also recalled the period when Sushmita Sen and Vikram Bhatt were in a relationship. Sushmita came close to him while working with Vikram in the shooting of his first film 'Dastak'. He said that Vikram used to be his right hand and they fell in love with each other while working with Sushmita.
What did Vikram Bhatt say?
Let us tell you that Vikram has also recently talked about Sushmita's relationship. He has put a class of people who call Sushmita a gold dragger and troll in many ways. He told India Today, 'Sushmita is that person who doesn't look at the bank balance before deciding to fall in love with someone. I was poor I was directing Ghulam, but I had no money. I will not forget that Sushmita was the person who first took me to the US and gave money for my tour. I didn't have money. When we arrived in Los Angeles and there was a limousine, I was shocked. She said that she wants to make my entry in America very special.
what is the whole matter
Let us tell you that in the past, Lalit Modi created panic on the internet when he announced that he is dating Sushmita. However, both Sushmita's brother and father have said that they do not know anything about her relationship with Lalit Modi.
Also read-
The Kapil Sharma Show: Kapil's show is returning soon to make people laugh, know all these details
Veena sister-in-law of 'Mirzapur' wore police uniform, know what is the matter




Source link