Entertainment News
Kangana Ranaut accuses Javed Akhtar of inciting suicide for not apologizing to Hrithik Roshan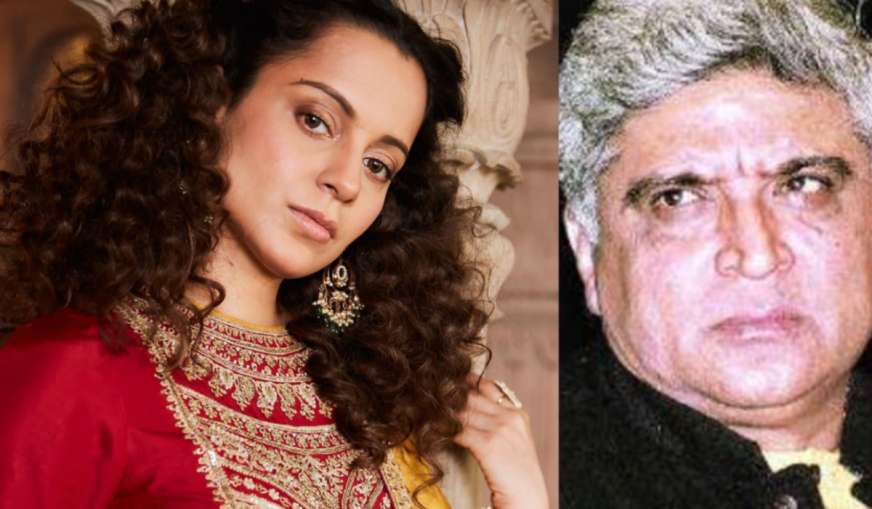 Bollywood actress Kangana Ranaut often remains the subject of discussion due to her outspoken statements. At the same time, the actress appeared before the Andheri court in Mumbai in the Javed Akhtar defamation case on July 4. The statement of Kangana Ranaut was recorded in the court. In the statement, Kangana Ranaut said that Javed Akhtar had insulted her when she refused to apologize to Hrithik Roshan. Along with this, he was also threatened with dire consequences. The actress has also said that Javed Akhtar forced her to commit suicide, due to which she was also mentally disturbed.
Kangana said, "Javed Akhtar told me that we do not take long to hide the cheaters. After this people will feel that your affair was not with Hrithik, but you were a cheater." Kangana told that Javed Akhtar had also threatened her to malign her image. The actress said, "He told me that your face will be blackened. Your image among people will be so bad that you will have no other way but to commit suicide. We have evidence, they have political power." Save yourself by apologizing to them. Otherwise a girl from a good family will be in shame. If you have any shame in you then save your honour."
Kangana had filed a petition against Javed
Kangana Ranaut also filed a petition against Javed Akhtar. In this, Kangana Ranaut had made many serious allegations against Javed Akhtar like extortion, privacy violation. Along with this, an appeal was also made to transfer the defamation case to another court. He said that the magistrate was not impartial in the hearing of this case. But, Kangana's petition was later rejected by the court.
in-camera proceedings
The court proceedings were held in closed rooms. The magistrate had directed everyone, including the lawyers and the media, to go out as Kangana Ranaut did not want a 'media trial'. Before recording the statement, Kangana had appealed in the court that only her sister Rangoli Chandel and her lawyer should be present with her while recording her statement.
The matter is related to Kangana's interview of 2020
In his complaint, Javed had accused Kangana Ranaut of making defamatory statements against him in a television interview, in which he had said that it harmed his reputation. Let us tell you that Javed had claimed that Kangana had dragged his name while referring to him being a 'troupe' in Bollywood after the alleged suicide by actor Sushant Singh Rajput in June 2020.
Also read-
Movie Release This Week: Will these films be released this week, action or comedy, whose magic will work?
Ponniyin Selvan: Aishwarya Rai's look revealed from Mani Ratnam's 500 crore film, will break the record of 'Bahubali 2'?
Kali Poster Controversy: After the controversy over the poster of 'Kali', Twitter took this big step




Source link