Entertainment News
Kaali Film Poster Controversy: 'Kaali' producer Leena Manimekalai gets notice from Delhi Court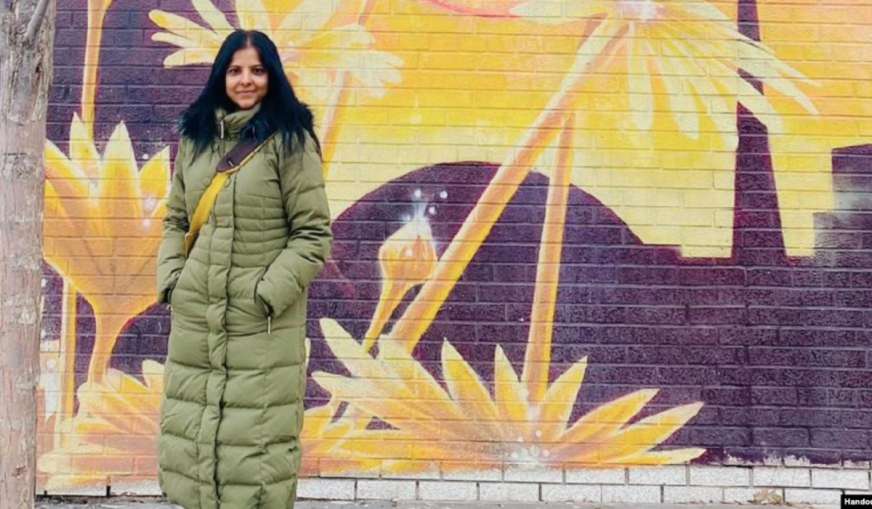 Kaali Film Poster Controversy: The controversy surrounding the poster of the documentary film 'Kaali' is getting deeper now. People's anger about this poster is not taking the name of lessening. The way Goddess Kali has been portrayed in the film's poster has deeply hurt the religious sentiments of the people. Soon after the film's poster was released, the UP, Delhi and Mumbai police booked the producer of the film 'Kali' for derogatory portrayal of Hindu deities, criminal conspiracy, crime at a place of worship, intentionally causing breach of peace with intent to hurt religious sentiments. FIR was registered on the charges of Now, in view of the same, a Delhi court has summoned Leena Manimekalai today.
Delhi court sent summons:
Day by day the controversy regarding the poster of this film is increasing. A Delhi court today issued summons to filmmaker Leena Manimekalai and others for August 6. The plaintiffs are seeking an interim injunction from the court to temporarily restrain Goddess Kali from being depicted in the posters and videos and in the controversial tweets.
There was a constant demand to arrest:
The poster of the film was constantly being boycotted on social media. Hindus have accused Leena Manimekalai of hurting religious sentiments and are demanding her arrest at the earliest. Let us tell you that in the poster of this film, mother Kali was shown smoking a cigarette. Along with this, a colorful flag of the LGBT community is also seen in one of his hands. This documentary film is by filmmaker Leena Manimekalai.
Who is Leena Manimekalai?
Leena Manimekalai hails from the remote village of Maharajapuram, located to the south of Madurai. She came from a farming family and according to the custom of her village, after a few years of puberty, girls were married off to their maternal uncle. When Leena came to know that her family members were preparing for her marriage, she fled to Chennai. After that he did engineering. In later years, he also took up a job in the IT sector. After doing several jobs, he decided to get into film direction.
Also read-
Kaali Poster Controversy: FIR against Leena Manimekalai in UP and Delhi, Leena said- "As long as I am alive, I will speak fearlessly".
Not only 'Kaali', these films are also accused of insulting the deities
Mother Kali was seen smoking a cigarette in the documentary film Kali, social media users were furious after seeing the poster of the film




Source link