Entertainment News
Guru Dutt's 97th birth anniversary: ​​When Guru Dutt took 104 retakes to bring life to one of his scenes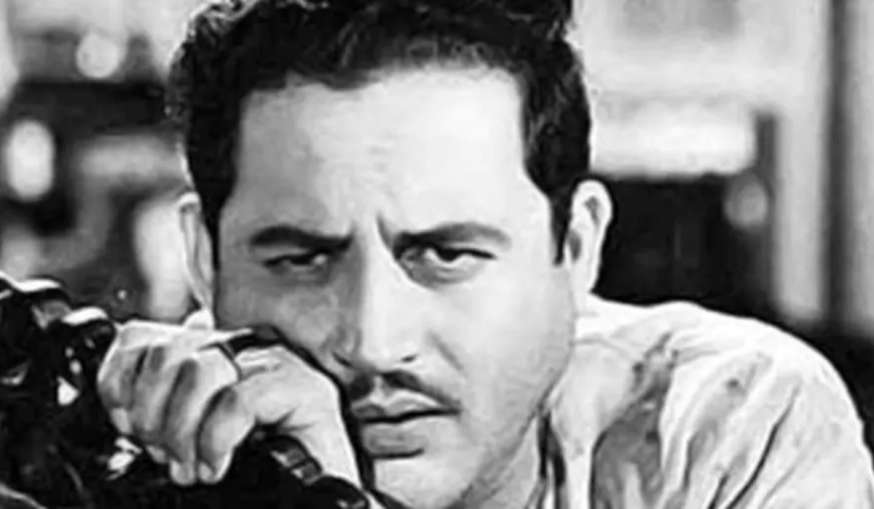 Highlights
Today is Guru Dutt's 97th birthday
do you know the real name of gurudutt
Guru Dutt's 97th birth anniversary: Guru Dutt is considered to be the most genius filmmaker of Indian cinema. You will be surprised to know that Guru Dutt's films 'Pyaasa' and 'Kaagaz Ke Phool' were ranked by Time magazine among the 100 best films of the world. Guru Dutt was active in Bollywood from 1944 to 1964. During this, he gave many great films. He also acted in some films himself, while only directed some.
Do you know Guru Dutt's real name?
Talking about the early life of Guru Dutt, he was born on July 9, 1925. His real name was Vasant Kumar Shivshankar Padukone. Guru Dutt's father's name was Shivshankar Rao Padukone. In the eyes of mother Vasanti Padukone, Guru Dutt was very naughty and stubborn since childhood. It was his nature to keep asking questions. In an interview, Guru Dutt himself had told that sometimes the mother used to get upset while answering her questions.
director of this film
Guru Dutt made his Bollywood debut as a director with the film 'Baji' in 1951. Dev Anand and Geeta Dutt were in the lead roles in this film. Guru Dutt's very first film became a huge hit. After this Guru Dutt cast Waheeda Rehman for the first time in 'CID'. After this, Guru Dutt made a splash of his classical cinema. These include films like 'Pyaasa', 'Sahib Biwi Aur Ghulam', 'Chowdwin Ka Chand', 'Kaagaz Ke Phool' and 'Aar Paar'.
When given 104 retakes for perfection
You will be surprised to know that Guru Dutt took 104 retakes to finalize one of his scenes. VK Murthy, the cinematographer of the film 'Pyaasa', had told in one of his interviews that some scenes were being shot with the junior artist, but they did not look right. Guru Dutt was very much irritated by this. After this came a scene of his own. The shoot of this scene started at five in the evening. After about five and a half hours, Murthy reminded Guru Dutt that it was now 10:30 in the night. Will shoot this scene in the morning. Guru Dutt did not agree. The shooting lasted for an hour. But Guru Dutt was not ready to accept it. After much persuasion by Murthy, when he agreed, there had been 104 retakes. After this the shoot started again the next day from the same scene and Guru Dutt did that scene OK in the first take.
Also read-
Priyanka Chopra enjoying motherhood, shares picture with daughter Malti
Khuda Hafiz Chapter 2 Movie Review: Know how the movie is before booking tickets
Mouni Roy wore a blue bikini in such a pose, people were fascinated by the bold look




Source link