Entertainment News
Geetanjali Mishra and MD Desi Rockstar's song 'Jodi' created a lot, got so many views in 24 hours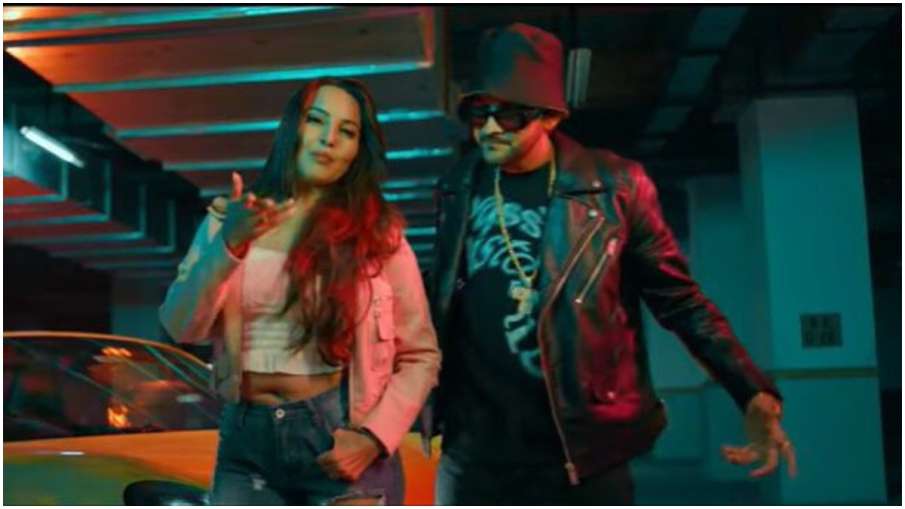 Actress Geetanjali Mishra, who has proved her mettle in the acting world through shows like Crime Patrol, Kundali Bhagya, Naagin 3, Balika Vadhu, Rangarasia and the film Ludo, web series Abhay Two, is now seen in a new style. Recently an album Song of Geetanjali Mishra has been released which is being seen and heard a lot on YouTube.
Actress Geetanjali Mishra and "Desi Desi Na Bolya Kar" fame Haryanvi singer MD Desi Rockstar's song 'Jodi' has been released and it has got more than six lakh views in less than 24 hours. . It is the result of following MD Desi Rockstar and Geetanjali Mishra that the song is getting such an overwhelming response.
The song released on Atma Music Haryanvi, produced by Qureshi Productions Pvt Ltd in association with Celeb Connex. The lyrics of this song are written by Veer Ranjha. The song has been shot at a very beautiful location. Both the stars are looking quite likeable in the video.
Let us tell you that Geetanjali Mishra has been seen in different negative and positive roles in TV and films but in this song she has appeared in a completely different style. Geetanjali believes that in order to do something new, one has to come out of one's comfort zone. This is the reason why she is also seen in films from TV and in songs after OTT.
Song- https://www.youtube.com/watch?v=pRHhqI8qFr4




Source link