Entertainment News
Akshay Kumar said on the clash of Aamir Khan's 'Lal Singh Chaddha' with 'Raksha Bandhan'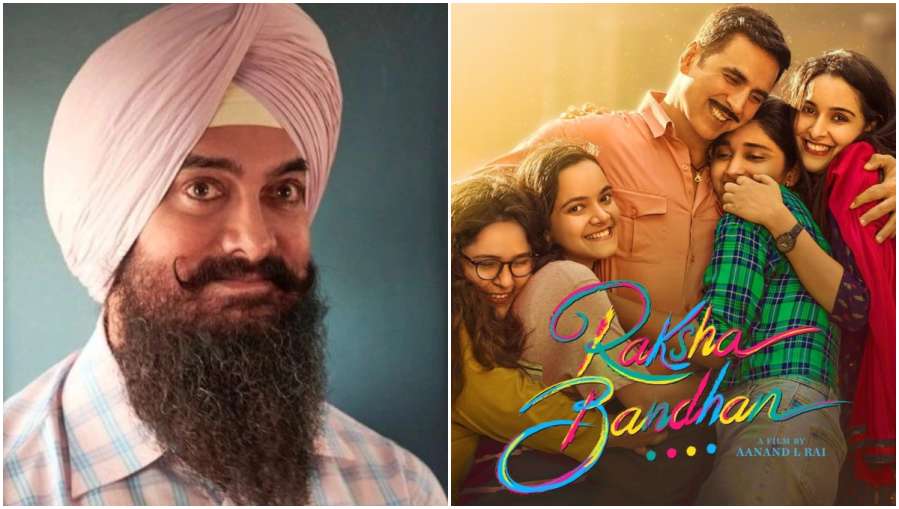 Highlights
Akshay Kumar spoke openly on clash with Aamir's film
'Raksha Bandhan' will clash with Aamir Khan's 'Lal Singh Chaddha'
Akshay Kumar is once again ready to dominate the box office with his upcoming film. Last day, Akshay launched the trailer of 'Raksha Bandhan' in Delhi. Along with Akshay, Bhumi Pednekar, Saadia Khatib, Shahzamin Kaur, Deepika Khanna and Smriti Shrikant will also be seen in this film, being directed by Aanand L Rai.
During the trailer launch of the film, Akshay also answered everyone's questions. Akshay was asked that his and Aamir Khan's film 'Lal Singh Chaddha' is going to release on the same day, so how will it affect his film? Responding to this question, Akshay Kumar said that – "It is not a clash. It is about two good films coming together. And it is a big day, people will have holidays. It is time for Raksha Bandhan. "
Akshay further said that – Due to Kovid, many films were not released and some are still waiting for the release date. So, it is natural that two films are coming together in a week. I hope both the films do well."
The entire cast of the film was seen at the trailer launch. During this film writers Himanshu Sharma and Kanika Dhillon were also present along with all the stars. The trailer depicts Akshay as a loving and caring brother. Who is doing everything possible for the marriage of his sisters. He himself is trying to fulfill the responsibilities of his sisters by ignoring his childhood love.
In the film, Bhumi is seen in the role of Akshay's girlfriend. Akshay is also going to give a message through this film. The ongoing dowry in the society will be shown as a big problem in the film.
also read
'Today my house is broken, tomorrow your pride will be broken…': Kangana Ranaut's old video against Uddhav Thackeray goes viral
Shamshera Teaser: Ranbir Kapoor will return with a bang with 'Shamshera', the actor will be seen as a dacoit
Aditya Roy Kapur shares BTS video, shows action as well as body transformation of the actor
Diljit Dosanjh paid tribute to Sidhu Musewala in his concert, said – our hearts have a name written on them




Source link