Entertainment News
Ajay Devgan film 'Runway 34' made a splash on OTT became the most watched film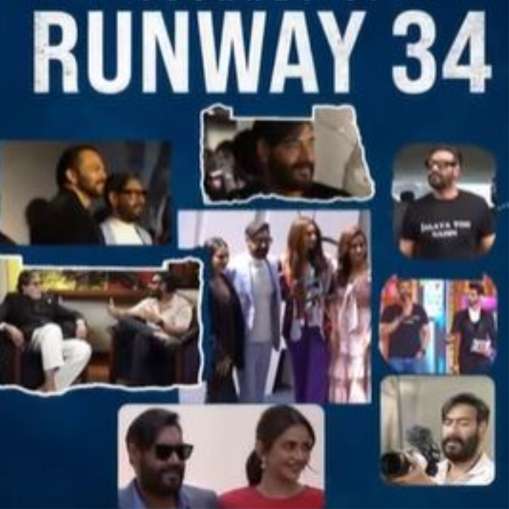 Ajay Devgan's film 'Runway 34' is getting a lot of appreciation since its release. At the same time, this film was recently released on Prime Video and it has once again created panic. The film has broken the record of becoming one of the most watched movies on the platform. The movie stars Amitabh Bachchan, Ajay Devgan, Rakul Preet Singh, Boman Irani, Akanksha Singh, Angira Dhar.
Runway 34 is based on a real-life incident, which depicts the struggle to land a plane at the airport. Runway 34 is the story of Captain Vikrant Khanna who loses hope of saving his flight and its passengers. However, with some risky decisions and calculations at 35000 feet, he manages to dramatically land the plane and save the lives of all his members.
Ajay Devgan acting
Ajay Devgn has skillfully acted as Captain Vikrant. The first part of Runway 34 is a thriller which narrates how Captain Vikrant glided the plane on the cold runway of Trivandrum in extreme weather conditions and saved the lives of all 150 people. And after the interval, the investigation begins and the thriller turns into a simple courtroom drama.
'Bhola' to release on this day
Ajay Devgan's film Runway 34 was released on 29 April on the occasion of Eid. After this Ajay Devgan had also officially announced his next film 'Bhola'. Bhola movie is a remake of Tamil movie Kaithi. The film will release on 30 March 2023. Ajay Devgan will once again pair with Tabu in the film.
Also read:
Madhu Sapre B'day Special: Once a bold photoshoot created a ruckus in the country, now Madhu Sapre has changed so much
Sara Ali Khan expressed her desire to date, Vijay Deverakonda replied, said- I love…




Source link